VIRTUAL EVENT: DER Mastermind: Executive Directors 2023, Cohort II
07/01/2023 09:00 AM - 12/31/2023 01:30 PM PT
Admission
Description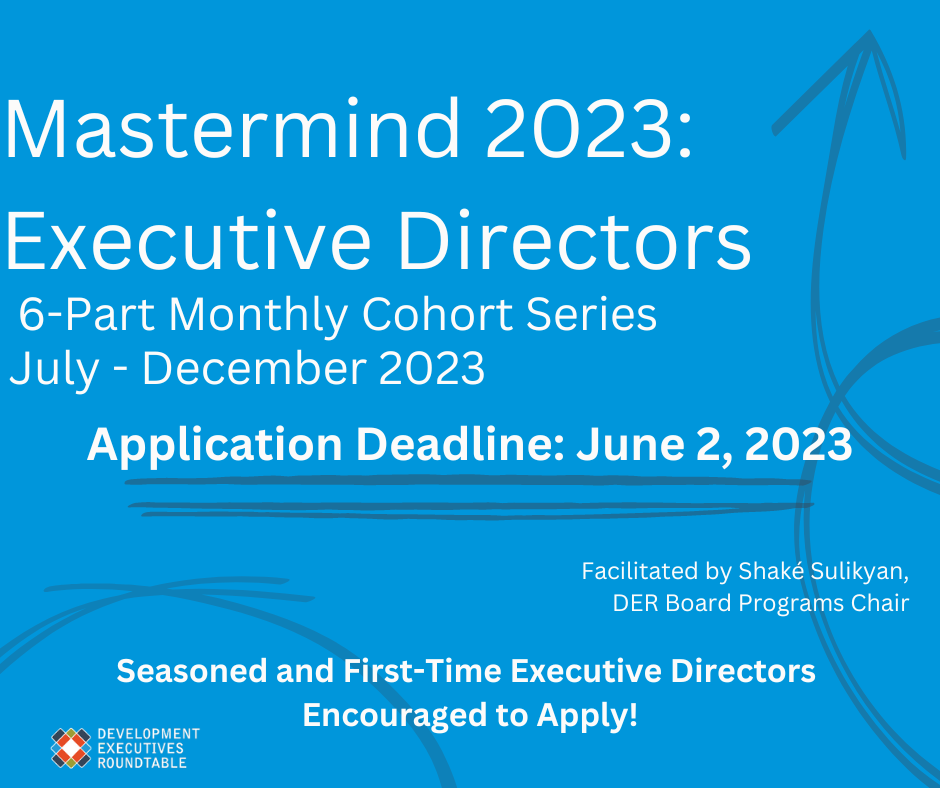 This six-month Mastermind group for executive directors will bring together nonprofit executives to support, coach, mentor, and inspire each other.
A mastermind is a small cohort of professionals who meet monthly to confidentially workshop each other's business challenges, compare notes, and support each other. DER's Executive Director Mastermind group brings you together with your peers to tackle the hard questions, celebrate your big and small wins, and everything in between.
To ensure a quality experience for all participants, facilitator Shaké Sulikyan will invite 8-10 members to join the group based on application (overall experience, interest, and diversity).
Meetings: 3rd Tuesday, Wednesday or Friday of the Month - time and date TBD by participant availability
Cost: $200 for DER members, $300 for nonmembers
Application Deadline: Friday, June 2, 2023
Who You Are:
You're a paid nonprofit Executive Director and/or CEO. This series is not for consultants or board members.

You're a seasoned or new ED, all are welcomed and the diversity of experience will add to the breadth of the group.

You're leading a 501(c)3 organization or fiscally sponsored organization with at least 1 other paid staff member.

First time executives are encouraged to apply.
Your Commitment to Our Mastermind:
Attend five out of six sessions - you will be excused from the group after two absences without a refund.

Review the materials/information in advance and come prepared to share your thoughts and actively participate in the cohort discussion.

Join from a quiet and confidential space where others won't hear the discussion and won't distract you and others.

Sign a mutual Non-Disclosure Agreement.

Help co-create group norms and adhere to them.
Process: You will be notified if you have been selected to participate by 6/9. At that time, you will receive the link for payment.
You will have until 6/23, 5 pm Pacific, to make your payment or to notify us of your payment plan.
A lack of response will forfeiture your place in the Mastermind.
Upon closing of the first meeting, a letter of agreement will be provided to sign within 5 business days. Refusal to sign the letter of agreement by the deadline will lead to forfeiture of your spot in the Mastermind without a refund.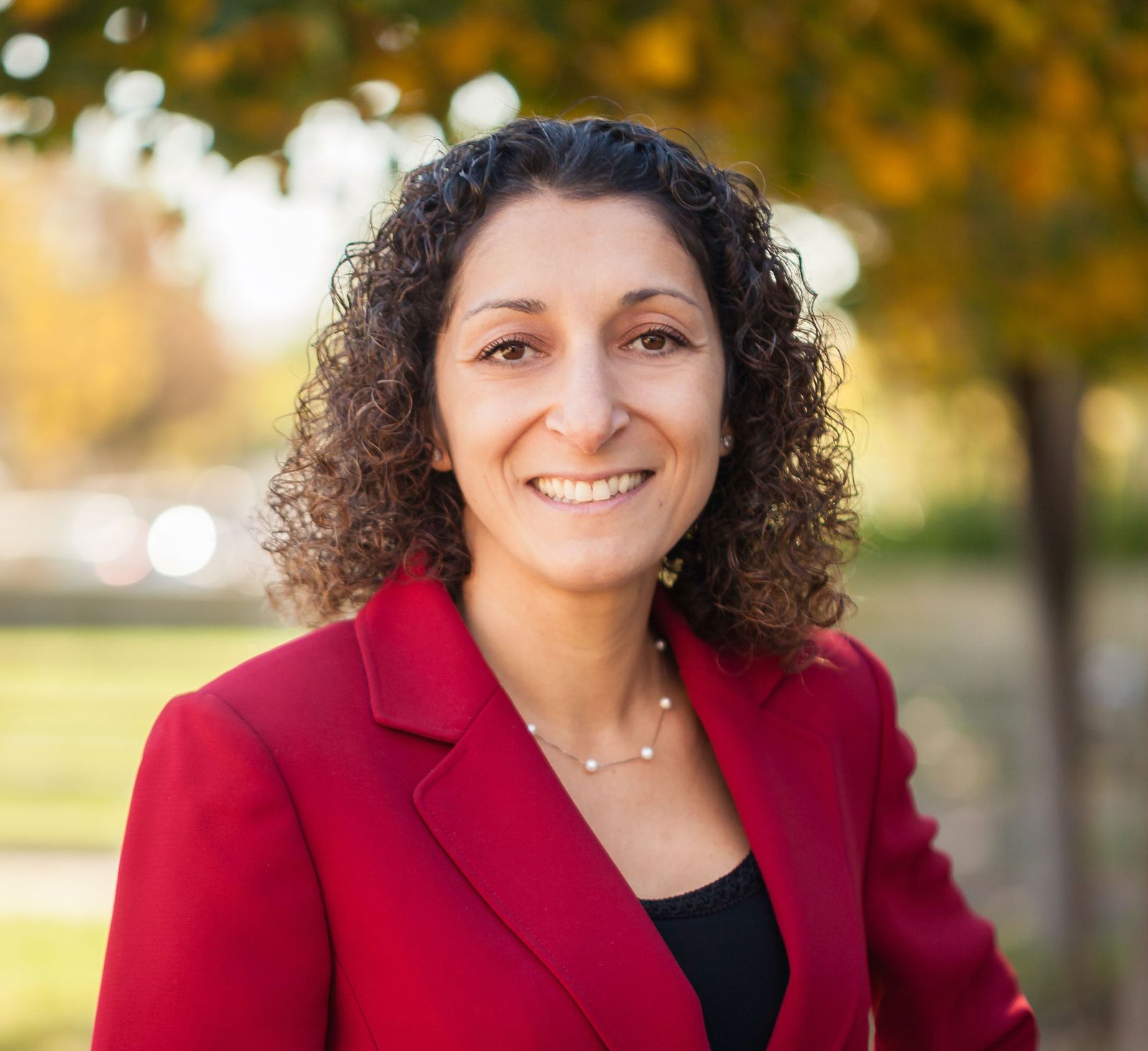 Facilitator:
Shaké Sulikyan is a nationally recognized nonprofit leader who is dedicated to making the world a better place. She has over two decades of experience in aligning talent and resources to drive large-scale initiatives, build fruitful relationships, and reach record-breaking goals. Her nonprofit career includes roles in healthcare, academic medicine, higher education, social service and nonprofit organizations throughout the United States. As President and Executive Director of ValleyCare Charitable Foundation, she oversaw organizational and fundraising strategies, community engagement and communications, and provided financial and legal management, along with managing the organization's day-to-day operations. Shaké has a long-standing career in volunteer roles, leading workshops and training sessions nationwide, and serving on nonprofit boards. In January 2022, she joined Boyden as an Executive Search Consultant and Senior Advisory, helping to build their social impact/nonprofit practice in the United States. She moved to the U.S. at the age of 12 and currently lives in Livermore, CA with her husband and 10 year old son.
• • • • •
Application and registration for this event is required. The cost of the event is $200 for DER members and $300 for non-members. (NOTE: To receive the discounted members' rate, you must sign in to your account before registering.) Click here to join DER or renew your membership!! Application deadline is Friday, June 2, at 5 PM! Apply here. A link to the registration form will be sent to each participant upon selection.
• • • • •
Venue: Masterminds will be virtual Zoom meetings. Zoom details and calendar invites to each Mastermind will be sent to each registrant's email address upon selection.