Cheers to You! - A DER In-Person Mixer and Volunteer Event
12/08/2022 04:00 PM - 06:00 PM PT
Admission
Description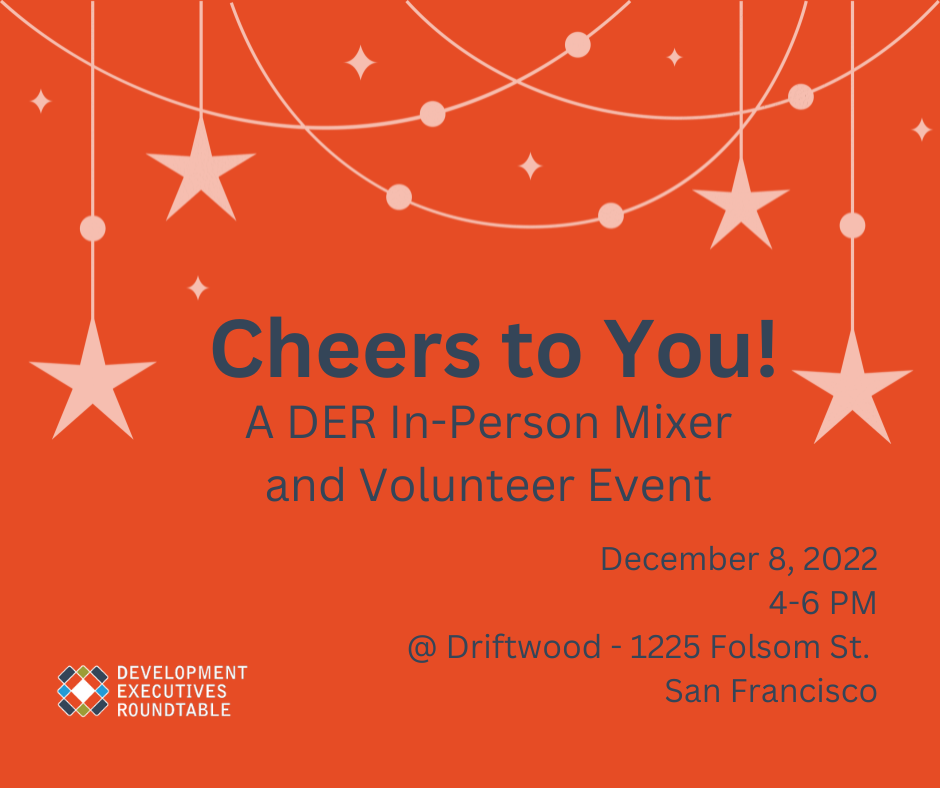 As 2022 comes to an end, the DER Board would like to bring together our community to have a celebratory drink. Join us to connect or reconnect with your fundraising friends and learn a little more about us! (The first drink is on DER!)
In our last DER survey, we were thrilled to find that many of you are interested in giving back to the DER community. At this mixer we'll tell you more about DER, how you can get involved in DER's efforts to provide exceptional fundraising education and make connections in an informal, inclusive, and supportive atmosphere. You'll learn about volunteer opportunities, Board service, and how you can help support Development professionals in the Bay Area making an impact in non-profit fundraising. Join our board members for this fun and free event, and see how you and DER can thrive together!
1225 Folsom Street (at 8th)
San Francisco, CA 94103
Can't join us in person, but would like to learn more? Contact ryanhelton@dersf.org.
RSVP for this free event today!
• • • • •
If you have an account, please log in before registering for this DER event. This is a complimentary event for DER members and non-members. Click here to join DER or renew your membership!! Registration deadline is Wednesday, December 7th at 5PM.